Sustainable Forestry Initiatives – When it comes to protecting our wildlife, Australians care. We have all heard of the devastating impact the bushfires have had on our native fauna, especially our threatened koala population. It has brought the wellbeing of wildlife in the bush, in our national parks, and our state and private forests to the forefront.
At Sustainable Forest Management, we care about the ecosystems that flourish within our forests, including the wealth of flora and fauna that most happily coexist and have done for perhaps some of the longest times we have seen on our planet.
We recognise that we all have a role to play in protecting our native wildlife. Through this blog, you'll learn how via sustainable forestry management, we too can help protect the wildlife found in our forests.
To begin with, some context, let's understand the size and scale of Australia's forests and the number of species found within.
The size and scale of flora and fauna in Australia's forests.
Australia has 134 million hectares of forest, covering 17 percent of Australia's land area. Of this 98 percent is classified as native forest, 88 million hectares of which is on private land. In NSW alone, there are 20 million hectares of native forest.
Australia has truly diverse flora and fauna with a high proportion of native species not found anywhere else in the world. Over 80 percent of Australia's flowering plants, mammals, reptiles, frog, and fish species, and about half of our bird species are only found in Australia (State of Forests Report, 2018) [1]
There are 2,486 animal species living in Australia's forests, with 1,119 classed as forest-dependent. To add to this, there are over 16,500 plant species found within our forests. (Department of Agriculture, Water and Environment) [2].
Threatened and endangered species.
A species is considered under threat if there is a reduction in its population, it has a restricted geographical distribution, or there are limited mature individuals. A species may be listed under the NSW Biodiversity Conservation Act 2016 [3] as vulnerable, endangered, critically endangered, or presumed extinct. Approximately 220 mammals and birds are listed as threatened species in NSW (NSW EPA) [4]. These include certain breeds of gliders, koalas, possums, potoroos, and wallabies.
The main threats to biodiversity and threatened species come from invasive species, climate change, water extraction, overgrazing, human settlement, and destruction of habitat. The bushfires of 2019-20 alone devastated 12 million hectares of forest and impacted 3 million animals, leaving many surviving animals without food, water, or shelter (WWF) [5].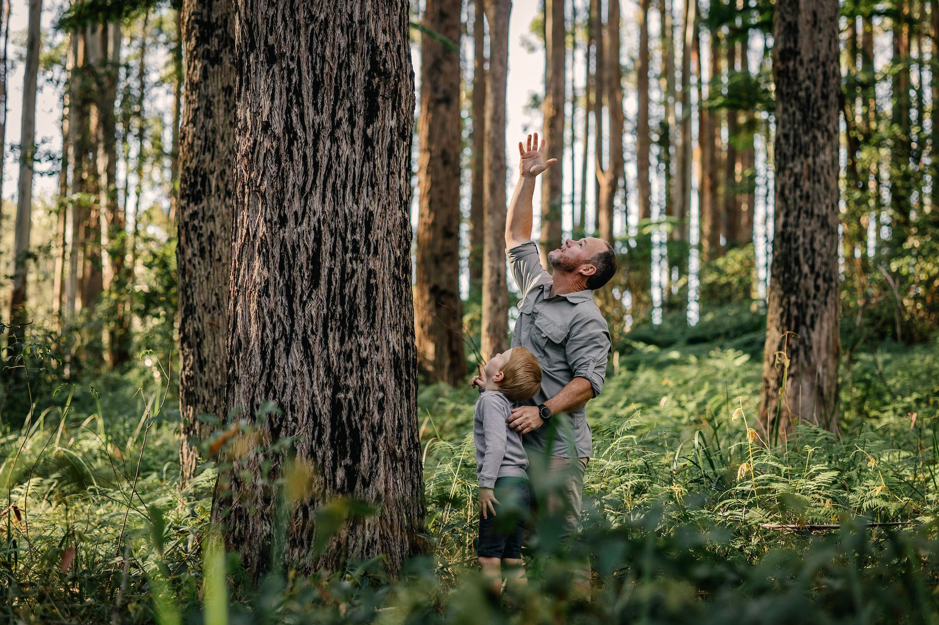 Sustainable Forestry – Methods of Protection for Australia's wildlife.
These at-risk species are protected by legislation. In NSW, the key legislation that identifies and protects threatened species, populations, and ecological communities is the Biodiversity Conservation Act – PDF [6] and its regulations. They are also supported via multiple threatened species conservation programs and partnerships in NSW. WWF is just one example of an ambitious plan to help aid wildlife recovery by planting two billion trees within the next ten years (WWF)[5].
Just over a third of Australia's native forest is managed for the protection of biodiversity through formal and informal processes. This includes privately owned native forest owners who undertake sustainable forestry management. (State of Forests Report, 2018)[1]
What does this mean for Koalas in Australia?
NSW State Environmental Planning Policy does not permit any forestry operations in areas declared as 'core koala habitat. Within NSW regulations also apply to designated Koala Management Areas to ensure the preservation of Koala habitat.
The Forestry Corporation [7] undertakes regular Koala research, and a recent three-year research program has shown that the environmental laws governing State forestry are serving koalas well, with past timber harvesting having no impact on koala occupancy in the north-east NSW.
To support koala habitat, the Forestry Corporation [8] grows eucalyptus seedlings in their nursery each year and donates these to the Port Macquarie Koala Hospital to support community tree-planting projects. In 2019 they donated over 25,000 seedlings to be planted on private property, designed to increase koala habitat. If you are a landowner interested in replanting koala-loved trees contact Port Macquarie Koala Hospital [9] today.
The Forestry Corporation has also put together a great resource for protecting koala habitat, linked below.
Guide to Planting and Enhancing Koala Habitat – PDF [10]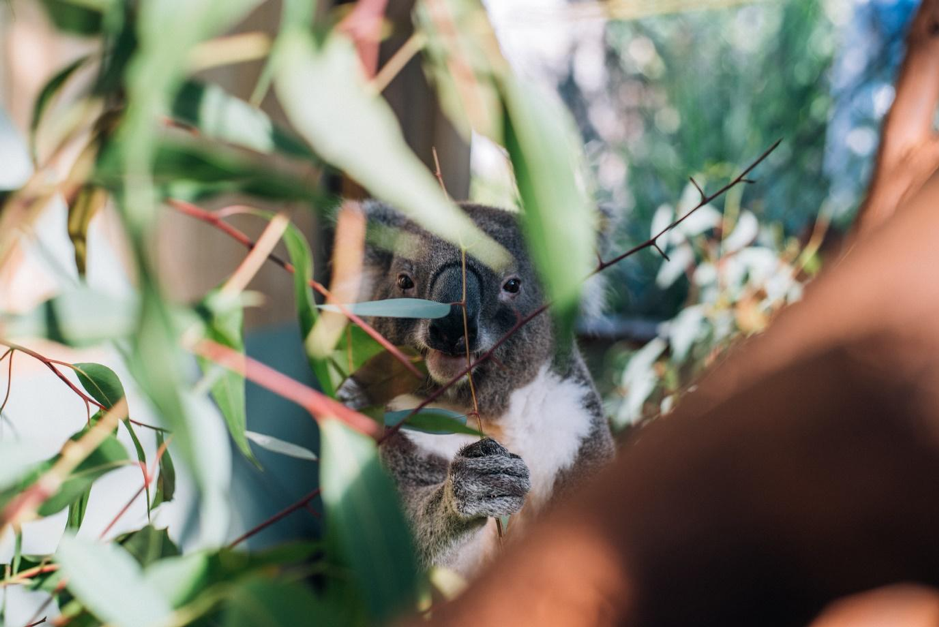 How the Forestry Industry supports the protection of wildlife.
Sustainable forestry management focuses on conserving the natural habitats of native wildlife, whilst respecting forestry requirements and the needs of local communities. Growing and harvesting timber sustainably provides valuable income and work opportunities whilst maintaining a healthy forest for future generations )Responsible Wood) – Sustainable Forestry Certification [11].
Before any Private Native Forestry (PNF) Plan is approved the Local Land Registry undertake a full assessment of the forest to determine suitability for forest operations. This includes an assessment of threatened ecological communities, aboriginal cultural heritage, conservation agreements and more.
Before any Private Native Forestry (PNF) Plan is approved the Local Land Registry undertake a full assessment of the forest to determine suitability for forest operations. This includes an assessment of threatened ecological communities, aboriginal cultural heritage, conservation agreements and more.
The Private Native Forestry Code of Practice [12] details regulations for protecting forest dwelling flora and fauna. This includes designated buffer zones defined by species type if there is history of a species in an area of forest operations.
Whenever sustainable forestry operations take place a mixture of mature and adolescent trees will remain. Forests are never entirely cleared as part of sustainable forest management; ensuring natural habitat remains for the native ecosystem to be maintained. When timber harvesting has taken place, hazard reduction burns are used to promote natural regeneration of the forest, enabling native tree and plant species to regrow, and wildlife to be sustained. You can read more about the benefits of managed burns in our Blog: Cultural Burns and Sustainability [13]
Sustainable Forestry Management also includes consultation and tailored management strategies to encourage wildlife back to your forest.
Sustainable Forestry – In summary.
We all have a role to play in sustainable forestry practices, by reducing our use of plastics; disposing of waste correctly; minimising food waste; and planting native habitats, we can help protect Australia's native wildlife populations for the future.
For a free assessment of your forest or advice on how you can help protect native wildlife on your property, get in touch today. We are passionate advocates of Australia's native forests and their ecology and are ready to support you in the sustainable management of your forest.
---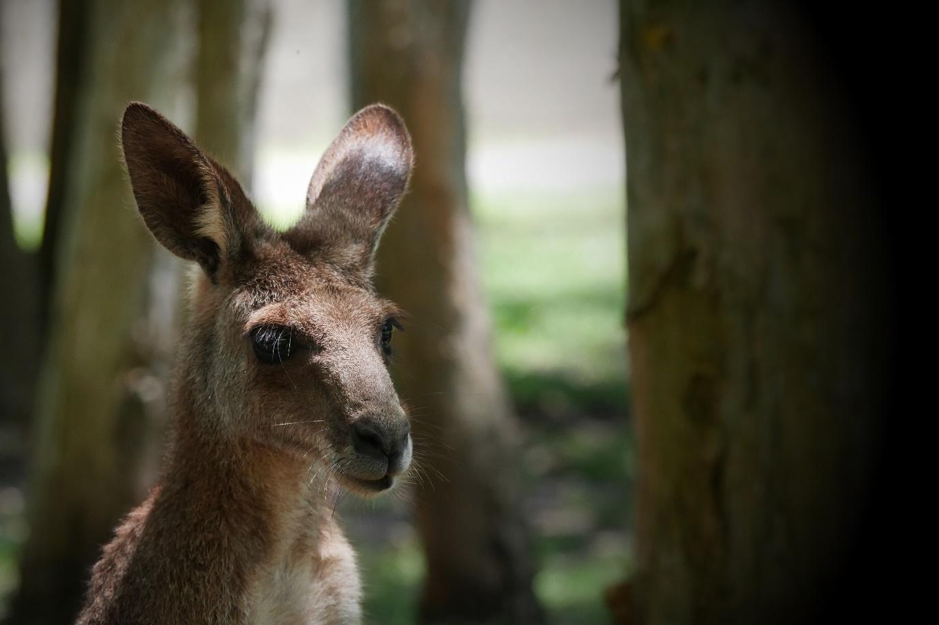 [1] Australia's State of the Forests Report 2018 – https://www.awe.gov.au/abares/forestsaustralia/sofr/sofr-2018
[2] Forest Facts – https://www.awe.gov.au/abares/forestsaustralia/fast-forest-facts
[3] Biodiversity Conservation Act 2016 – https://legislation.nsw.gov.au/view/html/inforce/current/act-2016-063
[4] Threatened Species – https://www.soe.epa.nsw.gov.au/all-themes/biodiversity/threatened-species
[5] Protecting and Restoring Nature – https://www.wwf.org.au/what-we-do/bushfire-recovery/protect
[6] Biodiversity Conservation Act PDF – https://www.dpi.nsw.gov.au/__data/assets/pdf_file/0005/1318505/overview-of-the-nsw-fmf.v1.1-march-2021.pdf
[7] Conservation Volunteers Australia – https://www.forestrycorporation.com.au/about/volunteers/conservation-volunteers-australia
[8] Forestry Corporation donates 25,000 seedlings for community projects – https://www.forestrycorporation.com.au/about/releases/2019/seedlings-community-projects
[9] Koala Hospital Port Macquarie – https://www.koalahospital.org.au/
[10] Guide to Planting and Enhancing Koala Habitat PDF – https://www.forestrycorporation.com.au/__data/assets/pdf_file/0013/1201063/20190311-Koala-habitat-tips-forestry-handouts-no-bleed.pdf
[11] Responsible Wood Sustainable Forestry Certification – https://www.responsiblewood.org.au/
[12] Private native Forestry Codes of Practice – https://www.lls.nsw.gov.au/help-and-advice/private-native-forestry/private-native-forestry-code-of-practice
[13] – CULTURAL BURNS AND SUSTAINABILITY – https://sustainableforestmanagement.com.au/cultural-burns-and-sustainability/