Cultural Burns: When most of us think of forest fires, we immediately think of wild bushfires and the negative connotations. However, there are many other terms you may have come across; hazard reduction burns, cultural burning, and cool burning which play an important part in the sustainability of our land and in particular regeneration of our native forests.
In this blog, we discuss the difference between methods of sustainable forest regeneration through the controlled use of fire and how they are used as part of an active forest management plan.
Bushfires – An unplanned vegetation fire.
Bushfires are a part of Australian life, with the risk of bush fire present all year round somewhere in Australia. Along with cultural burns, light burning is also a suitable solution to preventing bushfires
Bushfires are a part of Australian life, with the risk of bushfire present all year round somewhere in Australia. Along the East Coast, our bushfire season is typically in Summer or October – March. The NSW bushfires of Summer 2019/20 affected 6.7% of the state geographically speaking, with 5.3million hectares burnt. (Parliament of Australia).[1]
---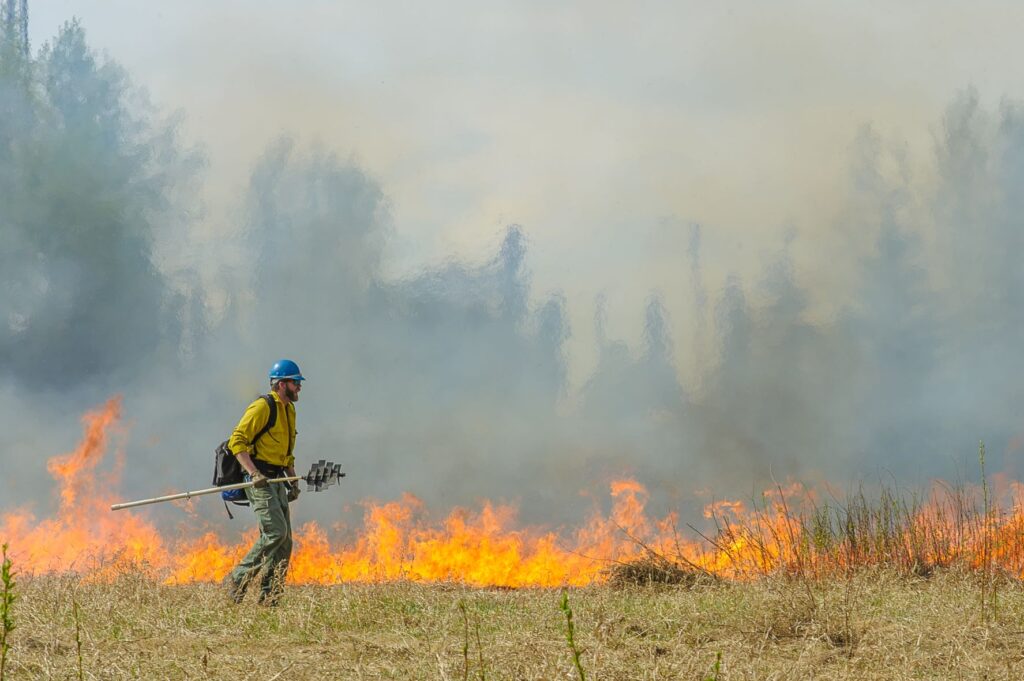 Bushfires can significantly affect people, property, and the environment but they can also be an important driver in changing or maintaining ecology. For over 60,000 years, First Nations people have used fire to protect resources and to favor plants and animals. Fire, therefore, isn't always a bad thing. When used properly it can help prevent future wild bushfires and/or act as a sustainability tool for the natural habitat.
Controlled Burns – For Hazard Reduction.
These are planned and deliberate fires within control lines to manage a forest and reduce the risk of wildfire. Also referred to as 'Fuel Reduction' or 'Controlled Burns [2]', they are used to reduce leaf litter and forest debris (fuel). Their aim is to create areas that will burn at a much lower intensity that can be more easily controlled.
We can assist with advice on how to undertake hazard reduction burns on your property and also put in suitable road work (known as fire trails) to facilitate future hazard reduction burns.
Cultural Burning or Cool Burning
'Cultural burning is a cultural fire practice used by First Nations people to improve the health of the Country and its people. It has been used for 60,000 years to manage land, plants, and animals. (Australian Museum[3] ).
Cool or cultural burns are small-scale fires used to clear underbrush. They do not burn the forest canopy, which is viewed as sacred as a provider of shade, shelter, and seeds for future generations. They are slow-burning, relatively cool fires, usually lit at night or early morning when winds are gentle and night dew can keep the fire cool. Traditionally lit using fire sticks, cool burns clear small areas of land whilst ensuring seeds and nutrients in the soil are not baked and destroyed. These fires create a mosaic of the burnt and unburnt country that reduces the intensity of bush fires when they occur. (http://www.watarrkafoundation.org.au/)[4]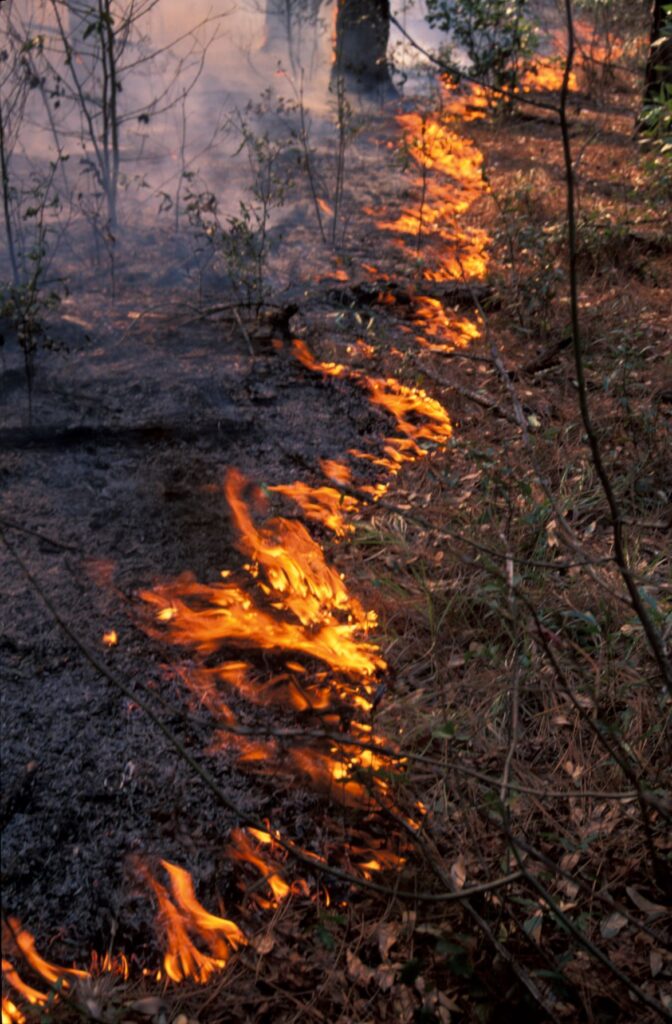 Fire as a Sustainable Forest Management Tool
We strongly believe in the benefits of cultural burns and the use of these to help manage private native forests.
Benefits of Cultural Burns:
Protection of the tree canopy to provide shade, fruit and seeds, encouraging wildlife to return quickly.
Cool burns release far less carbon than canopy fires, enabling local land managers to sell carbon credits for the emissions avoided.
Providing a place of safety at the top of trees for insects and other small animals seeking refuge from fire
Preservation of the tree cycle. With its canopy intact the tree does not miss its cyclic renewal.
Trigger for germination. The smoke from a cool burn goes through the canopy and triggers off a reaction for seeds to germinate. Creative Spirits [5]
We encourage landowners to bring back the culture of burning as a sustainable land management tool.
As part of our service, we provide free assessment and advice on the sustainable management of your forest to reduce wildfire risk, improve the ecology and support the long-term health of your forest.
Get in touch today for a no obligations assessment of your private native forest.
Sustainable Forest Management are based in Coffs Harbour, Mid North Coast.
We acknowledge the traditional custodians of this land the Gumbaynggirr people. Today we recognise their long history on this land, the land they call mother, and the care they have given to her for thousands of years.
---
[1]: https://www.aph.gov.au/About_Parliament/Parliamentary_Departments/Parliamentary_Library/pubs/rp/rp1920/Quick_Guides/AustralianBushfires
[2] https://sustainableforestmanagement.com.au/private-property-light-burn/
[3]: https://australian.museum/learn/first-nations/cultural-fire-practices/
[4]: http://www.watarrkafoundation.org.au/blog/aboriginal-fire-management-what-is-cool-burning
[5]: https://www.creativespirits.info/aboriginalculture/land/aboriginal-fire-management